Cool Cow (pink and gold) - Tiki Beach
Scent: Tiki Beach
Freshies are air fresheners for your car or room. They are offered in a variety of designs and scents. 
Freshies can melt if left in direct sunlight. If you're going to be parked in direct sunlight for an extended period of time, lower your freshie to your turn signal. Never leave your freshie in between your windshield and sunshade. 
Freshies are made with oils. Never place your freshie directly on your dash, dashboard cover, or porous surface. 
Freshies will not be replaced due to melting. I am not responsible for any damages due to misuse. 
Keep away from children and pets.
Regular price
Sale price
$15.00 USD
Unit price
per
Sale
Sold out
Share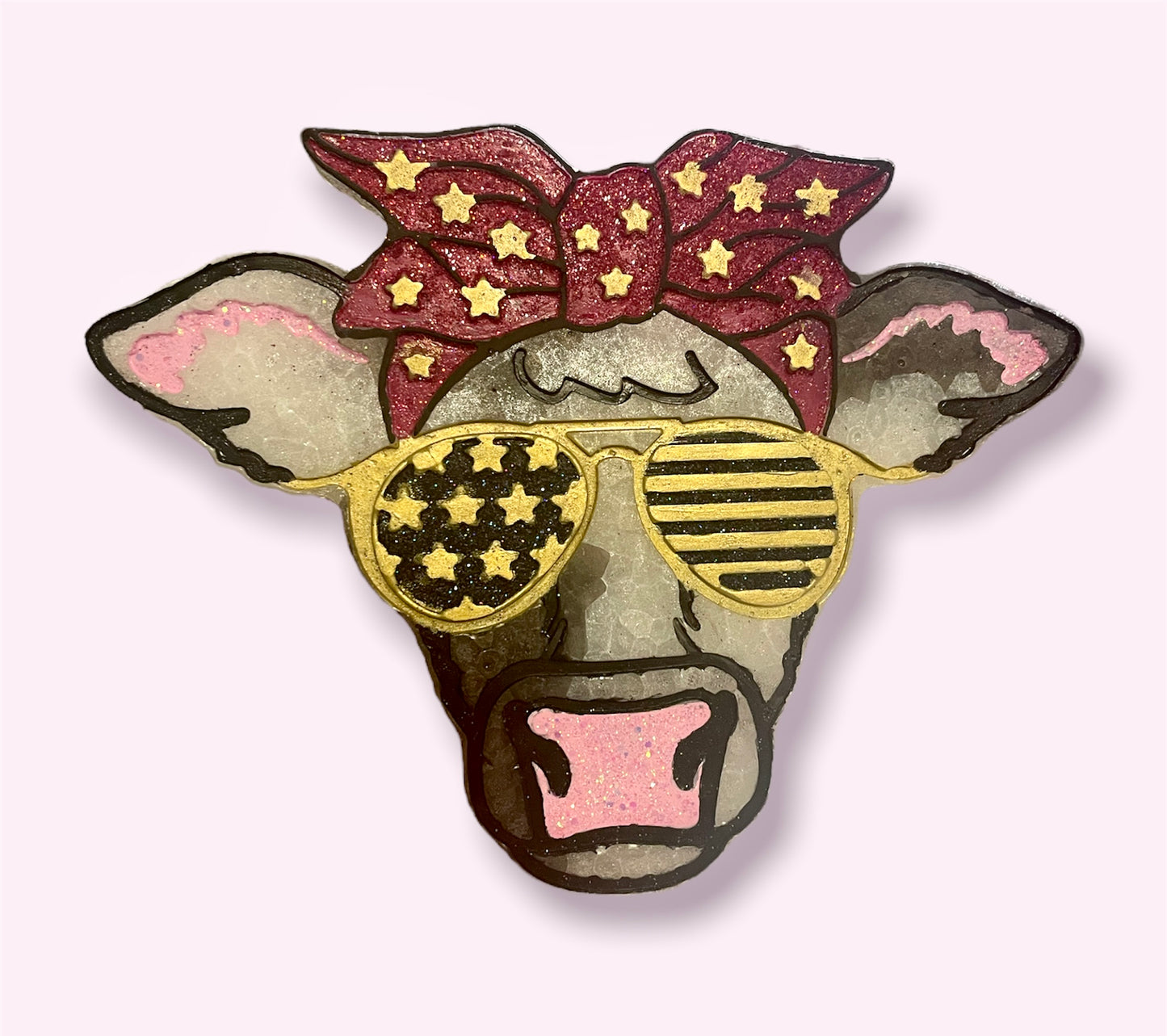 Policies
Shipping

All products can take up to 6 weeks to ship out. This time frame is subject to change at any time given the demand for the season. You will receive an auto-generated email notification with tracking when your order has shipped.

Gracelynne Co. is not responsible for the turnaround time after your package has been handed to the postal service. Please plan your order according to the shipping demands for the time of year your order is placed.

Returns

Gracelynne Co. will only accept returns within 2 weeks after receipt of delivery. Returns will only be accepted after proper evidence (photo or video) is submitted for review of both the item purchased AND the shipping box. Note, USPS requires a photo of the box and label on the box for claims to be filed by the business owner. If proper evidence cannot be provided by the customer, a refund will not be given. Only items with factory defects or creator defects will be eligible for return. A refund will not be granted for errors in customer care. Please note the customer care instructions sent for your item within every package.

Tumbler Care Instructions:

Do not soak. Hand wash only. NOT dishwasher or microwave safe. Do not leave in a hot environment.

Apparel Care Instructions:

Wash in cold water. Tumble dry on low.